Chain Link Fence
Chain Link is a popular choice for light residential to heavy commercial fence applications.
This type of fencing is relatively inexpensive, durable, and provides many security options.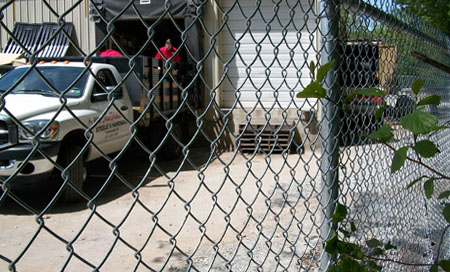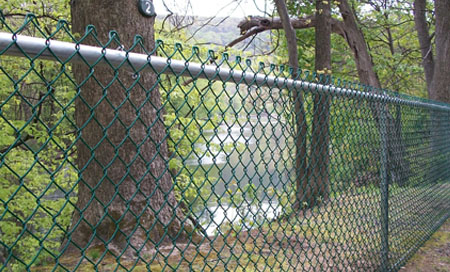 Galvanized Chain Link is silver in color and is typically used in commercial applications. Barbed and/or razor wire may be added to provide additional security.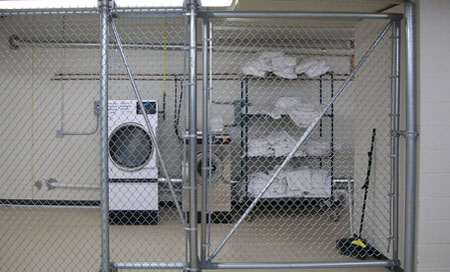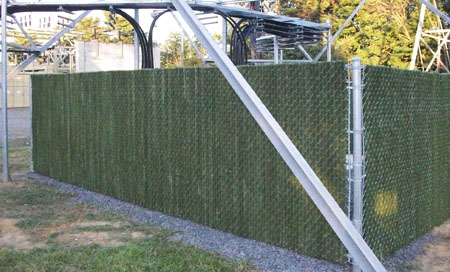 Vinyl-Coated Chain Link is available in four colors: black, brown, green, and white. Rails and posts can also be made to match the color of the mesh.
Chain Link Gates can be custom made to function in very small to very large spaces. Two of the most common options are slide gates and swing gates.
Chain Link Slats, as well as fabric, are available in different styles and colors and are used to provide shade, privacy, and security.
Additional Information & Options
Tension wire (recommended if your fence is for a dog), bottom rail, barbed wire, and/or razor wire may be added to your chain link fence. Mini-mesh is available which is more difficult to climb than the normal sized diamond style of chain link fence.
Not quite sure what you're looking for? Brochures are available during our estimates and/or upon request and our Facebook Gallery provides many more examples of the services and products we offer.
We specialize in all types of fence and have experience with many similar products. If you've seen or heard about a product you are interested in but haven't found it here, please contact us with any information you have and we will do our best to help.
Contact Us
By Phone:
By E-Mail:
mikec@mtpoconofence.com
Visit us on Facebook:
Copyright © 2001-2015
Mt. Pocono Fence
All rights reserved.