Aluminum Fence
Aluminum fence offers the look and protection of traditional wrought iron fencing, without the maintenance.
Aluminum is most commonly used for pool enclosures.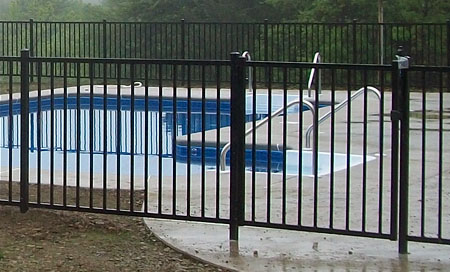 Aluminum Fencing is primarily available in two colors: black and bronze. Styles include pointed top pickets, flat-top, alternating pickets, and puppy pickets with smaller spacing.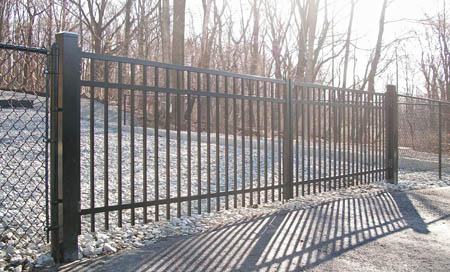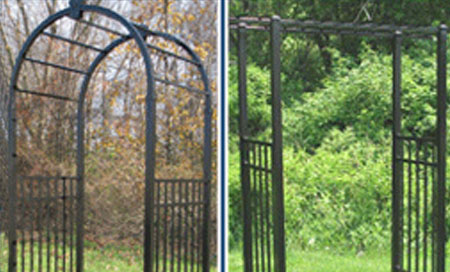 Pool Code Aluminum Fence is specifically designed to meet swimming pool enclosure codes and include self-closing gates with spring hinges and magnetic latches.
Aluminum Gates are available that match all aluminum fence styles. Upgrade the standard designs with arched-top accent gates.
Arbors, Pergolas, and Trellises make an attractive addition to your yard and can be stand-alone installations or included and customized to match your aluminum fence.
Additional Information & Options
Narrow-spaced picket styles make the fence more difficult to climb and help to keep small pets inside your yard. Specifically designed pool styles are built to meet swimming pool enclosure codes. Commercial grade aluminum fencing is built with thicker and stronger components.
Not quite sure what you're looking for? Brochures are available during our estimates and/or upon request and our Facebook Gallery provides many more examples of the services and products we offer.
We specialize in all types of fence and have experience with many similar products. If you've seen or heard about a product you are interested in but haven't found it here, please contact us with any information you have and we will do our best to help.
Contact Us
By Phone:
By E-Mail:
mikec@mtpoconofence.com
Visit us on Facebook:
Copyright © 2001-2015
Mt. Pocono Fence
All rights reserved.